Source: INSCA Media Relations

Spokane, WA (May 13, 2009) – The Inland Northwest Sprint Car Association (INSCA) will try once again to wage war against Mother Nature and kick off their 2009 season in style at the ultra-fast Spokane County Raceway half-mile oval located in Airway Heights, WA as the season's first scheduled event was rained out April 11th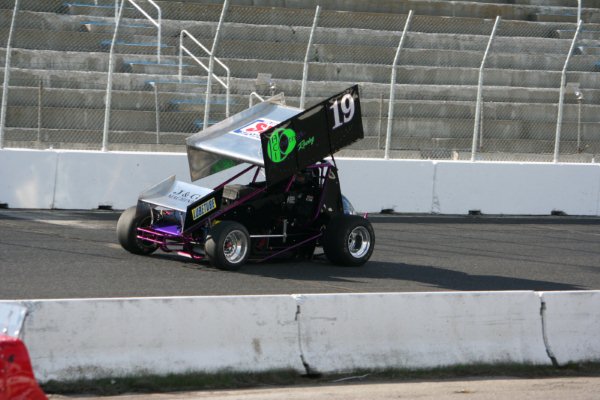 Saturday night will be the series' third stop at the famed raceway 'on the hill' and will present the fastest setting of the year for these winged cars. "We're just thrilled to have the facility re-opened after sitting dormant for so long. It is a great facility that is just so fast that the drivers and fans are exposed to something pretty cool," commented INSCA President and driver Justin Popple. "As a member of the club, a racer and a racing fan in general, I am very excited about the upcoming weekend's events."
Expected to compete is the 2008 Championship race team, Perkin's Motorsports with two cars; the famed INC sponsored #65 with Kevin Burck driving and the #65 – 1 with Ephrata hot shoe Donnie Kudrna behind the wheel. "We really enjoyed the two stops there in 2007, but had mixed results. We will be debuting a new Beast chassis this weekend so like everyone else, we can't wait to get there," commented Burck.
Also on the early entry list is 2007 INSCA Champion Tony Berry in the new B&B Motorsports machine, 2008 runner up and young star Cole Tupling, Ron Rhode campaigning the immaculate red roadster style car and previous INSCA main event winner and CROW Champion Mike Fought.
The INSCA is an open-wheel sprint car club that operates with the goal of providing an affordable place to race these machines. The club utilizes a limited motor rule that helps provide a level playing field to all entrants and better racing for the spectators that follow the series. The club allows for upright sprint cars and roadsters to race together with a competitive rules package.
Come out to Spokane County Raceway this Saturday night and cheer on your favorite drivers as they take to the half mile. Qualifying will begin at 5 pm. For more information visit www.INSCA.us or call either 800.336.2682 or 509.499.9582.