Click here to Listen to Tony's interview on the Speed Sport Report with TONY VILLELLI from last Saturday
The Speed Sport Report on



Live Sat. at 9:00 am

August 14th 2006 was "TONY BERRY DAY" in Spokane, Washington
Seattle P-I Article about Tony and Racin' for a Livin'
---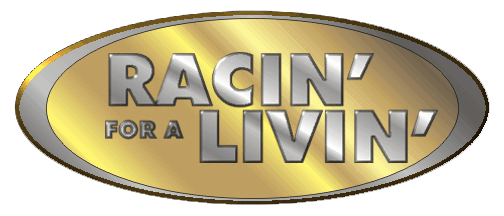 RacinforaLivin.com and JVI Productions LLC are pleased to announce that Tony Berry of AJB racing has been selected as one of the 21 "Wildcard" drivers for the television show.

The voting for the original 50 drivers and the 21 wildcards will end July 31st. Late in August, the producers will take the top fifteen from the 50 and the top five from the 21 Wildcard drivers and go to the track in Charlotte, North Carolina. After a few days of on and off track participation, the veterans will choose 12 to start training for the program. Eight will be eliminated and sent home.

Racin' for a Livin' is a once-in-a-lifetime chance to receive seven fully sponsored rides in a NASCAR Busch Series car in the 2007 season. Created by veteran open-wheel racer Jerry VanDenHul, the series will kick-off using direct internet voting to select the twenty participants. Voters can view the potential rookie drivers, learn about their background, and use internet video to learn why they are chasing their dreams of NASCAR glory.

The RacinforaLivin.com website has become a major destination for auto racing fans on the internet. Racin' for a Livin' will be featuring top broadcasters, drivers, and crew chiefs as the judges when the driving competition begins with the top twelve rookies. Featuring some of the most well-respected tracks in the country, Racin' for a Livin' will put these rookies in pressure-packed situations, and one driver will be eliminated in each episode.

About JVI Productions LLC: Based in Wyoming, JVI Productions LLC is a full-service new media company specializing in television and music content development. With nationwide partners supporting a wide variety of creative projects, JVI continues to utilize internet and digital technology to stay on the cutting edge of entertainment.